Prevent Unwanted Herbicide Carryover Damage
Yield loss resulting from herbicide carryover can damage crops and lower yield. Kuri Tec's Truespray hose prevents carryover.
Other spray hoses have microscopic inner liner imperfections, leading to significant herbicide retention, or sequestration, which can unexpectedly leach out, causing costly crop damage and yield loss. However, the smooth, permeation resistant liner of Kuri Tec® Truespray™ hoses have been shown to greatly reduce herbicide residue buildup, ensuring herbicides wind up where you want them, on the field.*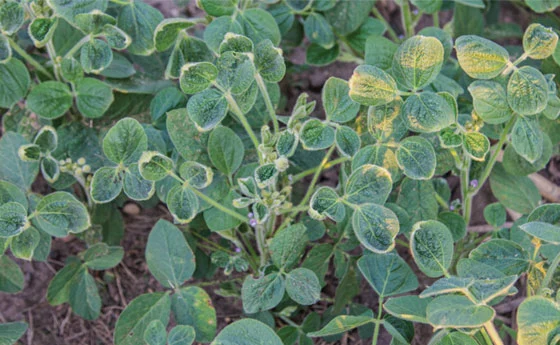 Find a Local Truespray Dealer
Complete the following form to learn more or to find out where to purchase.
Pin-pricked cover vents trapped gases to help prevent ballooning.
Highly flushable, permeation resistant inner liner
Dual yarn reinforcement for strength

*All performance data was gathered in a controlled environment. Results will vary and may not be representative of the experience of others. Use of the Truespray™ hose is not a replacement for proper cleaning procedures. Please refer to your sprayer manual for proper cleaning procedures.
Steckel L, Chism C, Thompson A (2005) Cleaning Plant Growth Regulator (PGR) Herbicides Out of Field Sprayers. University of Tennessee Agricultural Extension Service W071. 3 p
Cundiff, G., Reynolds, D., & Mueller, T. (2017). Evaluation of Dicamba Persistence among Various Agricultural Hose Types and Cleanout Procedures Using Soybean (Glycine max) as a Bio-Indicator. Weed Science, 65(2), 305-316. doi:10.1017/wsc.2016.29